Bees Removal Collingwood North
Are you looking for ways to remove the bee hives without harming them? If so, leave the job to our experienced bee removal professionals from Bees Removal Melbourne to take action. We are a professional pest control service provider in Melbourne specialising in bee removal and have the necessary training and equipment to handle bee infestations safely and effectively, without causing harm to the bees or the environment. Also, attempting to remove a bee hive on your own without the proper knowledge and equipment can be dangerous; it might lead to other problems. We are here to make bee removal hassle-free with minimal disruption.
Why Should Remove Beehive From Your Property?
At Bees Removal Melbourne, we have experienced bee removal specialists to remove the beehive using eco-friendly methods. Whether the beehive is in your garden or near the window or in any inconvenient location, it needs to be handled with care. Our experts are professionals in removing beehives from any location and preventing future infestations. So, if you are alarmed by a beehive or wasps nest, make sure to call our team to inspect your property and remove them.
Why Choose Bees Removal Melbourne?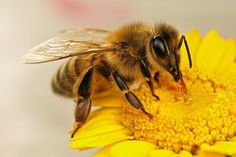 We have state-licensed Bees control Melbourne professionals to take care of bee hive removal.
We know bees are important to our ecosystem, and use eco-friendly methods to remove the beehive safely.
We have state-of-the-art equipment and technologies to provide long-term solutions to bee infestation.
Our team also recommends solutions and recommendations for bee control.
We can also help seal cracks, crevices, and gaps that are attractive to bees.
Whenever there is an emergency or you are facing a swarm of bees, we will dispatch our team to help you out.
If you are looking for Blue Banded Bees Melbourne and wasp nest removal in Collingwood North, call Bees Removal Melbourne at 03 9021 3752 today.