There is nothing worse than being obstinately plagued by wasps on a fine summer day. More than being a nuisance, wasps can give you a nasty sting that can be life threatening for some people. Do not panic if you have wasps in your property. Whether it is a residential or commercial premise, Bees Removal Melbourne is there to provide a quick solution for your wasp problem.
Wasp Nests In Residences:
Wasp nests can often be found in the garden, garages and lofts. While a few wasps are not a big threat, a wasp nest on your property can be intimidating. As they are prone to attack, it is advised not to remove the nest yourself. As soon as you spot a wasp nest in your property, contact our wasp control Melbourne team.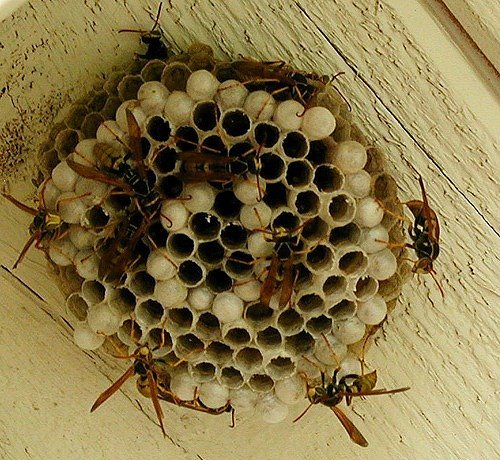 Wasp Nests in Business Premises:
Wasp infestation is bad news for businesses as they pose health and safety risks not only to the employees but also to your customers. They sting repeatedly which can be lethal for those with allergies. On the other hand, wasps also land on sugary surfaces, so there is a risk of food contamination. For these reasons, it is essential to opt for the services of wasp control Melbourne.
Our Wasp Control Process:
Wasps can build their nest above and below ground, so you need an expert team like us to help with your wasp control needs.
Survey: When you contact us over the phone or by email, we will discuss your wasp problem. If more information is required, we will visit your property and conduct a thorough inspection to identify the level of infestation.
Treatment:
Depending on how severe the infestation is, we will determine the right treatment method for your wasp problem. Our insecticides are so powerful than the products available on the market, so it just takes only one visit for our experts to completely eliminate the wasps from your property.
Ongoing Support:
Our friendly team is always available to provide ongoing support even after the treatment to make sure that wasps never return in the future. We also provide some prevention tips that help keep wasps at bay.
Does it sound good? Call (03) 9021 3752 and let us know about your wasp problem. We will take care of the rest!