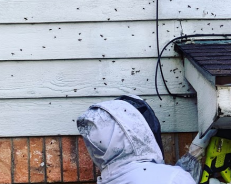 WE WILL BRING COMFORT TO YOUR HOME
Emergency Help

Our management staff expertly coordinates
pest control orders to avoid any delays.

Protect

There is literally no chance for pests to
survive at your restaurants' kitchen!

Keep Watch

We give you instructions for safety measures
that you must follow at your office.
CONTACT INFO

WORK TIME :
24/7 Available

FIND US :
Melbourne VIC, Australia